When Pressure Demands Quality®
Valveworks USA first achieved its American Petroleum Institute (API) 6A and Q1 certifications in 2003.  Our industry-leading corporate Quality Management System (QMS) is upheld by our highly-trained quality team.  The quality team is made up of dimensional inspectors, non-destructive examination inspectors, material certification specialists, quality engineers, mechanical engineers, quality managers, and our entire staff of highly-trained technicians.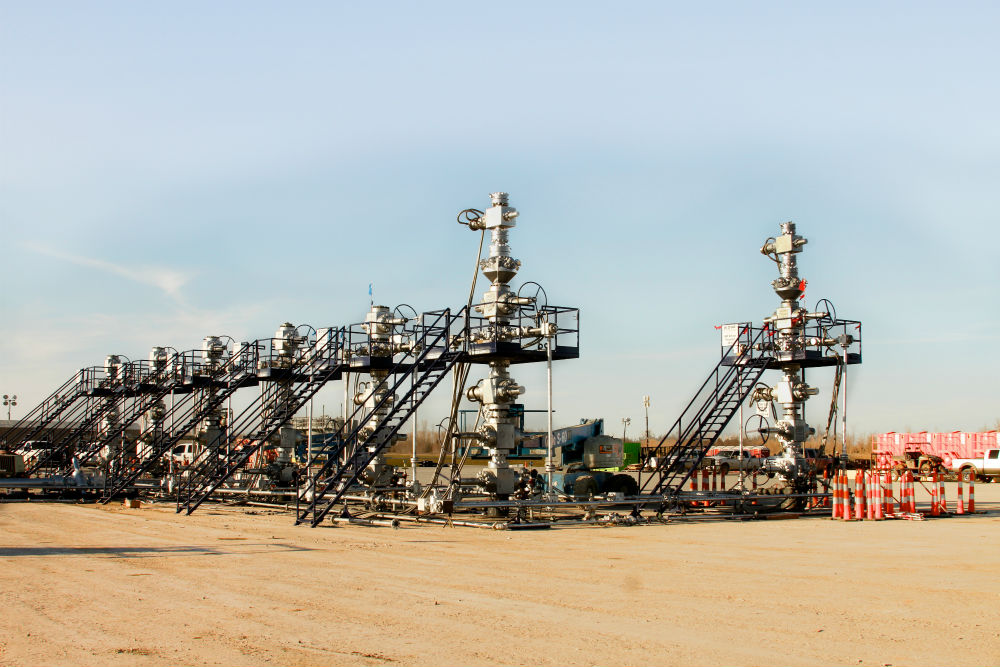 Certifications
Valveworks USA has gone above and beyond, insisting on achieving the highest quality standards in the oil and gas industry utilizing a complete array of high tech softwares such as Autodesk Inventor, Autodesk Vault, Autodesk 3ds Max, OnBase, Ansys, and SAP.  We have also taken the appropriate actions to attain the proper licenses and certifications to guarantee our product quality.
Quality Management System
Corporate
Quality Policy
Valveworks USA management and employees are committed to continually improve the effectiveness of the quality management system and to satisfy applicable requirements in order to produce a quality assured product which meets or exceeds the customer's expectations, requirements, and supports Valveworks USA's strategic direction.
Quality
Assurance
Valveworks USA has established quality objectives and key performance indicators in order to ensure that the highest quality standards are maintained.  Data is collected and analyzed to monitor the performance of product quality, customer satisfaction, vendors, and manufacturing processes.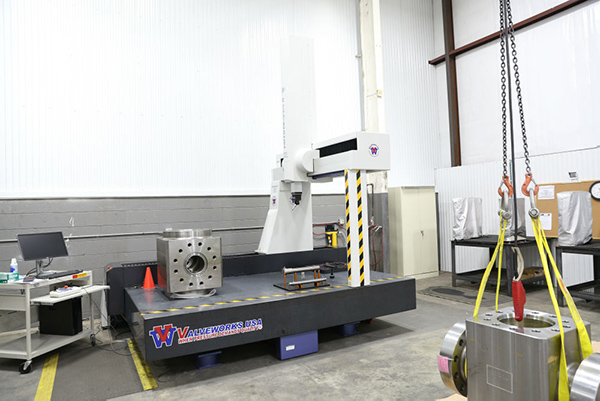 Quality in Production
Within production in the plant, we have an extensive investment in state-of-the-art quality monitoring equipment.  Our quality inspection department boasts multiple Coordinate Measuring Machines (CMM) capable of measuring with high precision and efficiency.  Our non-destructive examination (NDE) department is led by ASNT Level II Inspectors.  Our NDE lab utilizes the latest technology in magnetic particle and ultrasonic inspections in addition to the capability to perform liquid penetrant examinations.  These processes safeguard against dimensional inaccuracies and material flaws increasing efficiency and product reliability.
Commercial Security & Integrity
Contract
Review
Our Contract Review process follows the latest API quality system requirements to provide quality from the beginning.  Our sales team is helpful and informative relaying their vast product knowledge to the customer at this early stage.
Leaders
in Quality
Valveworks stays at the forefront of the industry  in quality standards by being a member and participant in task groups hosted by the American Petroleum Institute.  For years, Valveworks has been training our customers, their employees, service hands, or valve technicians, on our products repair procedures, safety requirements and operating instructions. Today, we have opened our new Training and Technology Center in Houston, Texas, USA, at 2301 Oil Center Court to facilitate and advance this process.
Supply Chain Security
Valveworks USA verifies each supplier's credentials through vigorous pre-qualification and assessment of each prospective vendor and a routine thorough re-evaluation throughout its supply-chain. Each supplier within Valveworks USA's Quality Management System (QMS) must meet extremely stringent requirements to qualify as an approved vendor in addition to conforming to our product shipping and inspection safeguards.
Valveworks USA Copyright © 2023